Not just a great name, The Casino Brawl can back it all up with the perfect tirade of soaring melodies and city leveling - bruising breakdowns.

From the North-East of the England; The Casino Brawl were formed in 2006. All members had played in respected bands previously and the extremely high pedigree of this group is there for all to see. In November 06 The Casino Brawl went to Outhouse studios (Enter Shikari, Architects) and recorded their first 4 song demo, which they self released as 'Save Yourself From The Gates Of Hell' CDEP.

Since then they have been playing very successful and packed out dates across the UK and Europe with their relentless and unpredictably explosive live shows enforcing and furthering a furiously expanding international fan-base. Selling out UK venues including Newcastle Academy twice in 6 months and only ever improving their furious stage show this band is accepted by both the hardcore elite and mainstream 'sing a long' audience - this band have it all, constantly galvanizing and inspiring industry and music fans alike wherever they go.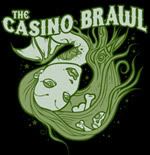 The summer of '08' and The Casino Brawl join us at IATDE Records and in the September of 2009 , 'Shades; Directions' (mastered by Alan Douches Converge, Mastodon, ETID) was released seeing the band get loads of press and great reviews, Metal Hammer loved the album, so mcuh so The Casino Brawl went out on tour with Young Guns as part of Metal Hammer tour of exciting new music.
"You Can't Save Them All" from acoustic set on Crypt Sessions

2010 was a tough year for the bands with the departure of Johnny (Vocals) and Adam (Guitar) many other bands would have fallen, but The Casino Brawl got back up fighting bringing in new members... and past members to make the whole The Casino Brawl experience ten times better.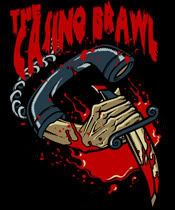 2011 will see The Casino Brawl sound getting a bit heavier than the album somewhere between their first EP and 'Shades; Directions' we can't wait to hear the new material.