Errander started out under the name of P>S>P (Purple Sticky Punch). As well as gigging regularly P>S>P put out into the world a couple of early demos, self releasing an EP (Too Fine Line) in 2001 and having put out a 2-track 'single' on self produced label Grazedland in 2003, all getting critical acclaim. When IATDE heard the 2 track single, we had to invite P>S>P to join our ranks.

Unfortunately due to the release of a certain hand held game console P>S>P's myspace page changed without warning over night into a Sony advert (No kidding)!! This made the band decide to change their name, so Errander was born.

Described as "a f**king brutally beautiful assault on the ear drums", itís plain to see itís not music for the faint hearted. Thrashing out slick, metallic hardcore with intensity and honesty.
Jason (Drummer) recorded 'The Need To Know' and what a mighty job he did (Jason's Studio). 33 minutes of earth trembling anger. Errander have an amazing knack of combining the chaotic with melody, resulting in a totally original sound, Music to give you a battering and make you tap your foot at the same time. All this interupted by small moments of beautiful calm sanity. Mastered by Steve Austin (Today Is The Day) all backed up with great artwork. Are you ready for your ears to bleed?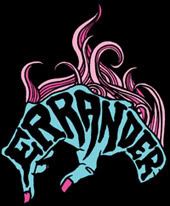 "Off-kilter screamo hardcore that shift effortlessly from all out thrash to jazzcore, just plain old punk rock and back again. Plenty of feeling and aggression in equal doses, and itís not too clever for itís own good." - Terrorizer
After the release of 'The Need To Know' Errander played with many bands around the UK (The Nothing, D-Rail, Beecher, Fig 4.0, Johnny Truant, Eden Maine, Today Is The Day), and toured with ,The Nothing,D-Rail & Send More Paramedics.
Errander always had to ability to either enthrall you or scare the hell out of you...maybe if they got lucky both.
A second album has been in the pipeline for quite a while, we'll just have to wait and see.
N.B. Ryan (Vocals) also plays bass in GU Medicine & Gaffer (Guitar) was asked a join The Nothing after the release of 'Coma Poems'