The Killerest Expression (formally known as The Buggers) formed back in 1994 (Ben, Gav and Damion were originally in a band called Godfish and had known each other since we were about 9 or 10 years old, how cute is that?! ) - a product of boredom and frustration in music and the local scene at the time. Straight away the idea was to write & play music that reflected ourselves, that is fast, upbeat and saturated with energy. Such an idea easily tramsformed into an explosive & addictive live show.

The Killerest Expression played all kinds of venues with a variety of bands in and around the Midlands, but found a natural affiliation with punk and alternative scenes, which seemed to both share & feed off energy and attitude of The Killerest Expression. After many gigs with bands such as Snuff, 59 Times The Pain, One Car Pile-Up, Southport, Capdown, Vanilla Pod plus many local bands, The Killerest Expression got into the studio and recorded their first demo. It was used mainly to get gigs - but it did get great reviews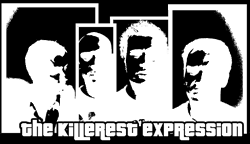 Soon enough this solid base of shows and constant rehearsals allowed our capabilities & confidence to grow. A mass of new material followed and they settled into a deeper and more melodic sound that was more comfortably themselves.
In January 2001 we were voted one of the best unsigned bands in the UK in the Kerrang readers poll. This seemed the perfect time to release our first single 'Here Comes The Times' was released in April 2001 and was subsequently nominated as Single Of The Week in Kerrang.
In March of 2002 The Killerest Expression joined In At The Deep End Records and recorded six new tracks at Pristine studio in Nottingham for their first release '4 Days That Shock The World' (named because it took 4 days to record the album).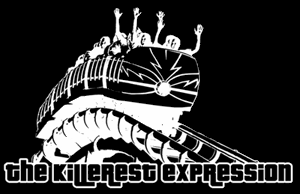 The release got some major reviews for their release and continued to gig. The Killerest Expression are still together today minus Damo on Bass, and are playing random gigs when they can.
Check out 'Set A Fire' and 'Another Day' on The Killerest Expression's myspace, they don't appear on '4 Days..' but could quite easily have done.